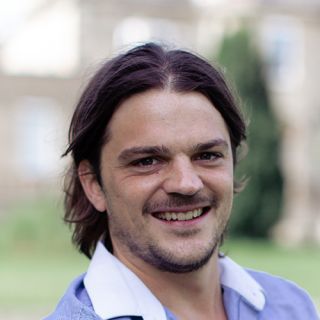 Cognitive Behavioural Therapist
Oxford CBT
About practitioner
Oxford - Evenings
Dan has recently joined our team as a trainee CBT therapist and is currently working towards a postgraduate qualification in CBT therapy at the University of Oxford.
Since 2014 Dan has been working as a research coordinator and assistant psychologist in the Cognitive Neurology Research Group at the University of Oxford, investigating disorders of motivation and decision making. Over the past few years, he has helped to develop a new model for the treatment of apathy in Parkinson's disease using CBT therapy. Dan has also previously worked as a carer and support worker with children and young adults with a diagnosis of developmental disorders such as autism spectrum disorder and obsessive-compulsive disorder.
After completing an undergraduate degree in anthropology and philosophy, Dan went on to obtain masters degrees in primate conservation, and psychology at Oxford Brookes University. He lives just outside of Bicester with his wife and two young children and enjoys seeing friends, playing music and snowboarding.
Practitioner's gender
Male
Qualifications
BABCP: 00001001540, BSc (Hons),MSc, MSc, MBPsS
Specialty
Languages spoken
English
Available locations