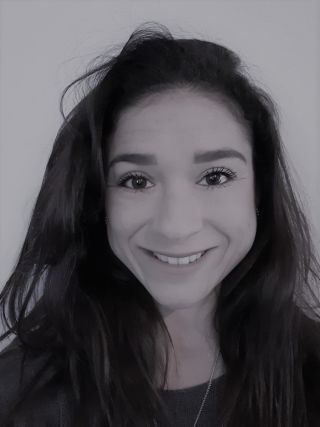 Cognitive Behavioural Therapist
Oxford CBT
About practitioner
Trainee Cognitive Behavioural Therapist
Bonnie recently joined the team as a trainee CBT therapist, studying for a Masters in Cognitive Behavioural therapy at Buckinghamshire
New University. After completing her degree in Psychology at The University of Nottingham, Bonnie trained as a teacher before working
as a Psychological Wellbeing Practitioner within third sector organisations, where she developed a passion for working with individuals
struggling with anxiety disorders. She has a specialty in supporting individuals struggling with ill mental health due to long term health
conditions and has been working closely with the OxCADAT team at Oxford University, delivering a new treatment for symptoms o
social anxiety. Bonnie is passionate about ensuring therapy is an empowering and meaningful experience, seeing each person as an
individual and adapting support to encourage these feelings. When not working, Bonnie spends her time with friends and family, or in
the countryside with her loyal companion Steve the spaniel.
Practitioner's gender
Female
Qualifications
Psychology (BSc Honours) – The University of Nottingham, 2014 Certificate in Counselling Skills Level 3 – Manchester College, 2016 Postgraduate Certificate in Advanced Practice Interventions for Mental Health – Primary Mental Health Care – The University of Manchester, 2018 CPD Program in Long Term Conditions in Primary Mental Health Care – The University of Manchester 2019 Mental Health First Aider – MHFA England, 2021 Working towards a BABCP accredited masters in Cognitive Behavioural Therapy – Buckinghamshire New University
Specialty
Languages spoken
English
Available locations